Thornova continues to expand its strategic relationships with local suppliers of PV components in Vietnam. The latest example is this week's agreement between Thornova and QC Solar, provider of the junction box for Thornova PERC and TOPCon modules.
Through this partnership, QC Solar (Vietnam) will supply Thornova Solar's Vietnam factory with 3Q Series junction boxes to meet the growing demand for Thornova's TOPCon and PERC high-performance modules produced in Vietnam.
The 3Q Series junction boxes to be supplied by QC Solar offer compact dimensions, excellent heat dissipation, the highest IP68 rating for dust and water resistance, as well as excellent high-current carrying capacity, providing a solid guarantee of the performance and stability of Thornova's PV modules.
This partnership demonstrates Thornova's strong commitment to its North American customers regarding the integrity of information for materials used in its solar modules, and also represents a strong endorsement of Made in Vietnam for the solar power industry. As one of the most important bases for the global PV industry, Vietnam is attracting more and more companies to invest and set up factories due to its abundant resources and favorable production environment.
What role does a junction box play in a solar module?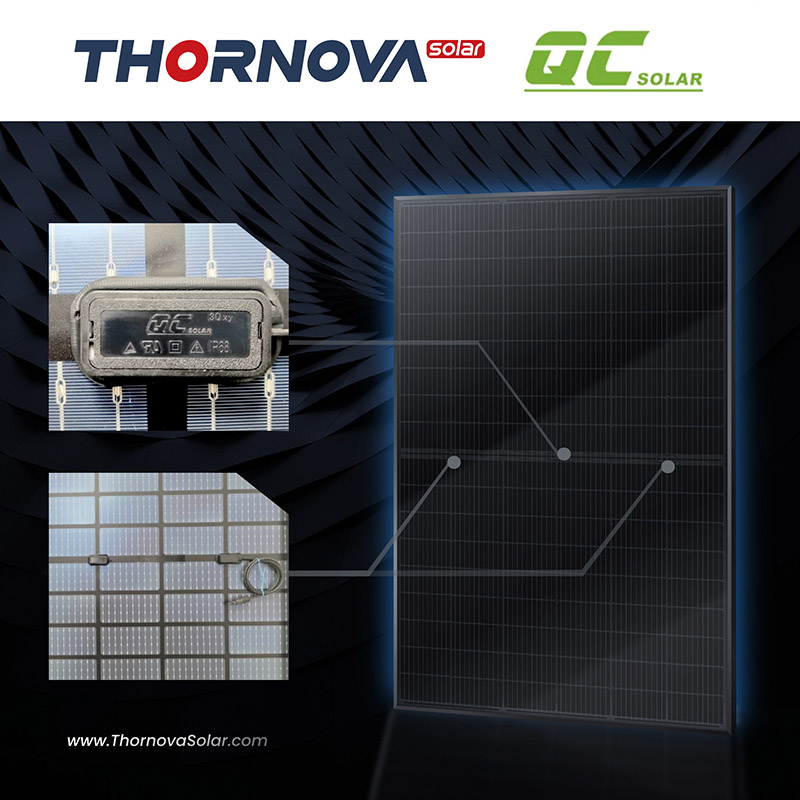 Seemingly an insignificant component of a PV module, the junction box is actually an essential element of an integrated solar system, serving a crucial role in the efficient functioning and safety of a PV module. The junction box facilitates the electrical connections between the module's solar cells, protects the module electronics from environmental damage, ensures electrical safety and helps maintain the overall performance of the solar panel system.
The rapid advancements in solar panel technology has placed extremely high demands on junction boxes to develop in tandem. Focusing on the field of photovoltaic junction boxes, QC Solar has always remained a top provider by virtue of its continuous R&D investment, product development focus, and excellent product quality. Its Vietnam factory has continuously invested in expanding its production size since it began operations in 2017, and has now become one of the production bases with the most advanced technology, the most reliable production, and the most complete product line among the three major factories of QC Solar.
QC Solar's production process covers a wide range, including autonomous injection molding, bypass circuit production and welding, cable extrusion production, wire harness processing, and finished product assembly and testing to ensure the quality and reliability of the products.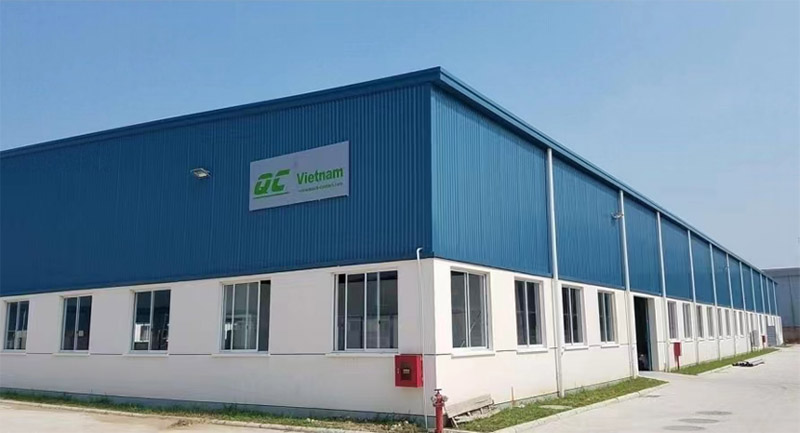 QC Solar (Vietnam)
As the independent US-based subsidiary of Sunova Solar, Thornova is committed to providing high-performance and reliable solar modules to its North American customers. Thornova has established an advanced manufacturing plant in Bac Ninh Province, Vietnam, equipped with fully automated production lines and an efficient quality control system, with an annual production capacity of 1.5GW.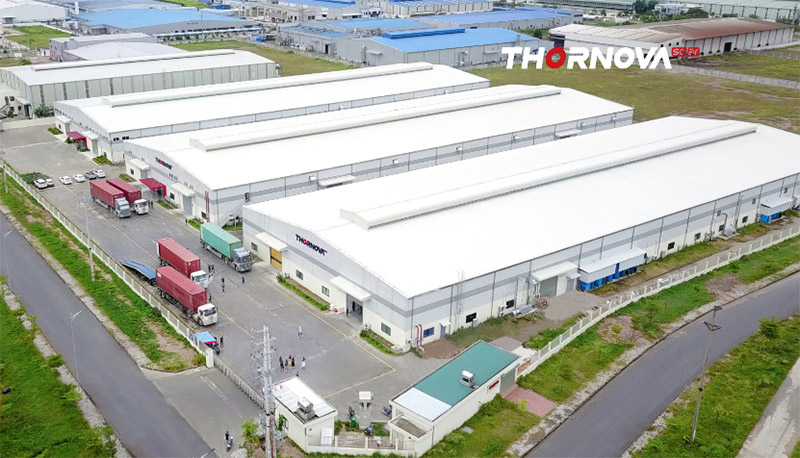 Thornova Solar's Vietnam Manufacturing facility
The cooperation between Thornova Solar and QC Solar will bring new momentum to Vietnam's manufacturing and drive the continued development of the PV industry. We look forward to more fruitful results from this partnership, contributing to the acceleration of global clean energy development.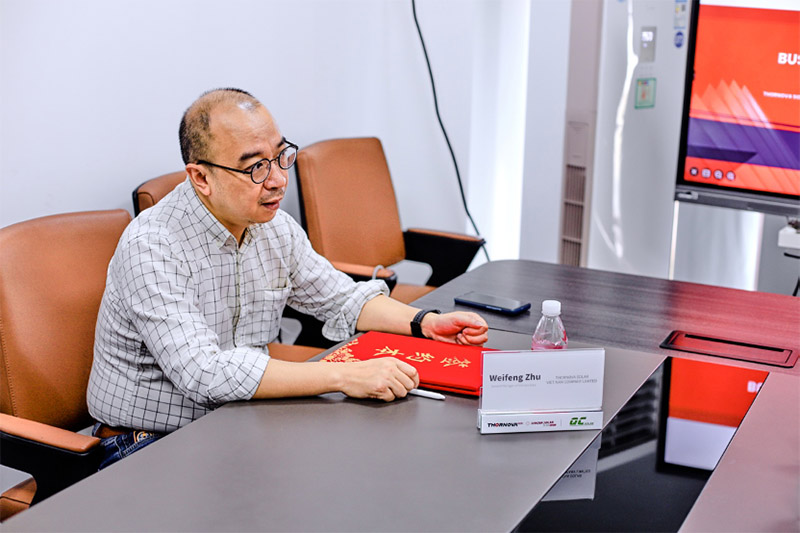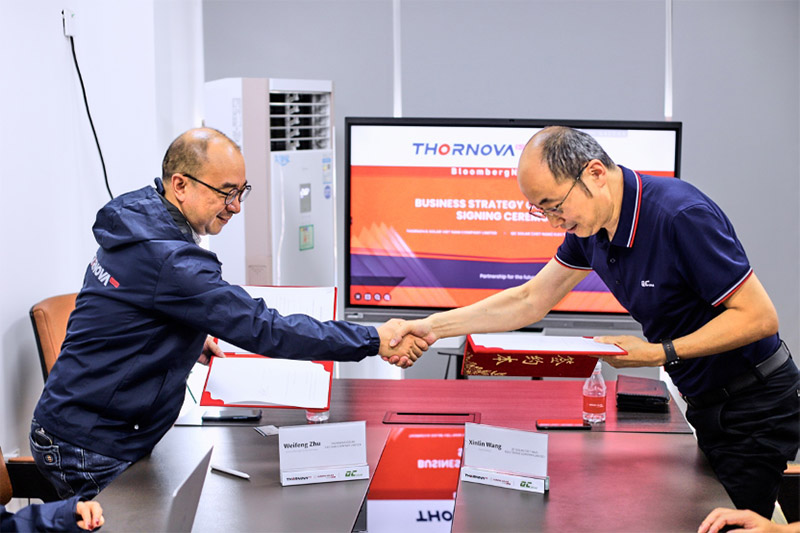 Woophen Zhu, General Manager of Thornova Solar Vietnam Base (left) and Xinlin Wang, Deputy General Manager of QC Solar (right)